Rome honeymoons are ideal for married couples who thoroughly enjoy culture and food. Italy's capital city, with its fortune of artistic creations and 28 generations of rich history, is unquestionably one of the world's finest tourism destinations. It's also extremely romantic. Couples looking for an unforgettable honeymoon should explore this storied metropolis, where they can take a closer look at the Vatican, ride down picturesque cobblestone streets in Trastevere, and relish in pasta, pizza, gelato, and wine. Rome's magnificent infrastructure, fountains, and pavilions will transport honeymooners to the set of an old Hollywood film. Days can be spent sightseeing at old monuments and international museums for couples. Evenings include a multi-course Italian meal preceded by a romantic stroll. The city is also close to seashores and has an efficient transportation and train network that connects it to the rest of Italy. Rome has an almost limitless variety of events and vantage points to see. It provides plenty of aesthetic and culinary delights pleasure thanks to its gorgeous, cultural sites and distinguished cuisine.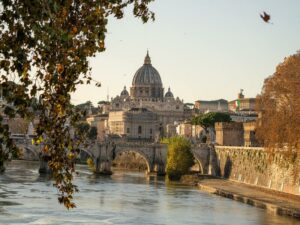 1.Romance fills the air – Although romantic cobblestone streets are not the first thing that comes to mind when thinking of Rome, they do exist. You can deeply become lost in the laneways and fall in love with the mesmerizing paths that lead to the Fontana di Trevi or the Forum Romanum. Despite being one of Europe's largest cities, Rome has many serene areas. Catching a glimpse of the ancient ruins at sunset and witnessing The Colosseum, Pantheon, Roman Forum, Largo di Torre Argentina, Janus Arch, and Portico d'Ottavia in the moonlight is something magical to experience. More romance can be found by walking along the Lungotevere with the imposing Castel Sant'Angelo in the background, or by crossing the Milvio Bridge with its locks and choosing the right time to enjoy a glass of wine in an unknown bar or restaurant will turn Rome into the most romantic place you've ever visited.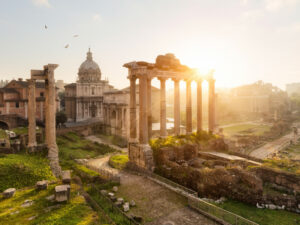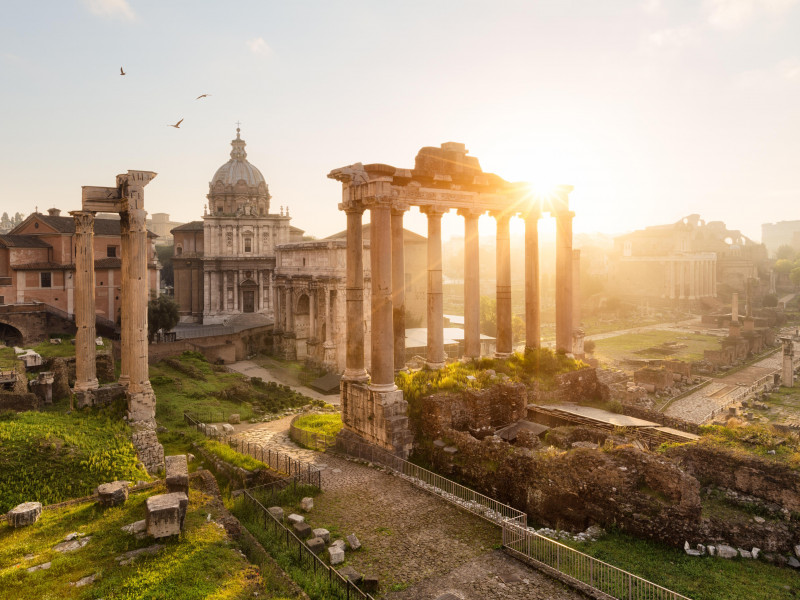 2. Historical Essence – Rome is strongly linked with everything you know about history. The ancient Romans captured majority of the land in Europe and northern Africa, paved roads and canals, and expanded Latin, their language, quite far wide. The aristocracy was deposed in 1946, and a republic was established. Rome became a very fashionable city during the 1950s and 1960s, a period known as the Dolce Vita (meaning the good life). The population then increased to 2,800,000 million in the 1980s. ​ The historic center of Rome is still an expression of its delightful past. Traces of ancient Rome, Renaissance palaces, fountains, piazzas, Baroque churches, and other architectural styles from the nineteenth and twentieth century's await visitors. A trip to Rome places you in the midst of those historical events, making you feel as if you've traveled back in time to the times of 'Gladiator.'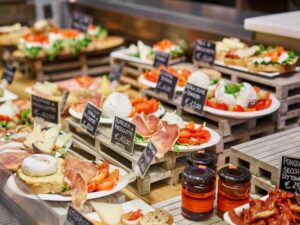 3. Delicious Food – Italian cuisine is one of the most well-known in the world, with a vast array of delicacies and condiments. It is now nearly impossible to find anyone who has not tried pizza, ravioli, or lasagna. Italian eateries in Rome will serve a variety of delectable dishes, ranging from colorful salads to mouthwatering meat recipes and fish platters. Aside from the various types of pasta and pizza, Rome has many other traditional dishes, such as bruschetta, which is  a toasted bread with oil and  garlic, Panini, a traditional Italian sandwich, spiced meat and fish, Carpaccio, cheese, particularly pecorino, and cold meats such as bresaola, mortadella, prosciutto, and saltimbocca. The city is teeming with homemade ice cream parlors open all year, and visitors must try this delectable sweetened frozen food. Even though all areas of the city are densely packed with eateries and takeaways, some of the best places to eat out in Rome are the neighborhoods surrounding Trastevere, which are stacked up with traditional Italian restaurants, or Piazza Navona, Campo dei Fiori, or the Pantheon. These streets are lined with captivating, exquisite restaurants with roofs where couples can have a hearty meal.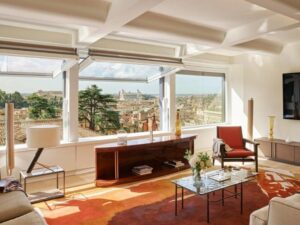 4. Room with a view – There are so many wonderful honeymoon apartments available and some of them are the Manfredi Palm Suites where the offbeat interiors of the Suites, situated in the centre of the Eternal City facing the Roman Forum, convert mere housing into a marvellous green oasis with a riot of shades, a pizzazz for the exotic, and an antique vibe – the perfect addition to the fascinating charms of the Eternal City. Guests are invited to lay back in a soothing getaway where palm trees, tropical fruit, and pink flamingos combine to create a spectacular scene in an ideal lush tropical style. Then there is Hotel Eden, a 98-room hotel in one of Rome's finest luxury neighbourhoods includes butler service. Being a part of the Dorchester Collection, it offers one-of-a-kind and quality programming to keep couples entertained after a day of exploring the city. Other well known places to stay include Hotel de la Ville, The Maalot luxury hotel, Hotel Vilon and many more.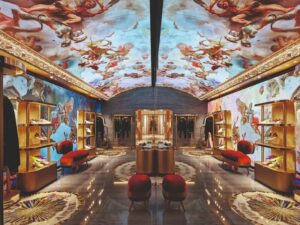 5. Shopping – The Italian love of fashion is well known, and Rome is home to some of the best designer boutiques in the country. Via Del Corso have the most prestigious boutiques, and the streets surrounding Piazza di Spagna, particularly Via dei Condotti, which has Prada, Gucci, Louis Vuitton, Bulgari, and Armani. Then proceed to Via Veneto, where you will find more stores of the same quality. There is also an antique and art shops line Via del Babuino, which connects Piazza di Spagna to Piazza del Popolo.