From the traking on "Blue Path", where you can enjoy the beauty of this area, which is densely packed with churches and sanctuaries, stems from the unique man-made landscape, discover some of the most beautiful villages in Italy with terraces overlooking the sea and along with also sailing and hiking in Palmaria Island, we create a tour according your preference.
1st Day: Cannes and Portofino
Portofino:
We will transfer you to Portofino. check-in to the hotel and you have free time to explore the village which is famous all over the world. In the afternoon you could choose between (A) joining a 3 hours excursion and seeing the historic "Portus delphine," a peaceful fishing town. Here, vibrant homes were arranged in a semicircle, overlooking the famous square. It is a popular vacation destination since the 1950s. Continue to hike in the beautiful lighthouse, and you will be free to browse the opulent boutiques and you will enjoy free ice cream in the beautiful Piazzetta. Or you prefer to join (B) an exclusive excursion by private boat in the gulf of Tullio with an aperitif. if you prefer to enjoy a delicious aperitif on board a beautiful private boat while watching the sunset off the coast of san fructose, a fishing village between Camogli and Portofino that is tucked away in a deep bay of the Portofino natural park or in front of the famed Piazzetta di Portofino.
Dinner at the leisure time and overnight stay.
2nd Day: Monterosso al Mare
Free breakfast, check out and transfer to Monterosso al Mare. We arrange you a beautiful accomodation overlooking the sea so you could enjoy your relax time with a breathtaking view. We recommend you taste authentic delicacies in Da Miky restaurant for lunch and L'Ancora della Tortuga to have a romantic dinner on the most beautiful cliffs.
Overnight stay.
3rd Day: Trekking at the Cinque Terre Park
Free breakfast at the hotel, and meet with our expert guide at the hotel. On this day you will join a guided trekking excursion to discover the beautiful Cinque Terre Park, an area where sea and land merge to create a unique and suggestive area.
For centuries, the Cinque Terre has remained unreachable from the ground due to the sea itself on one side and the steep mountains and valleys on the other.
A National Park and a World Heritage Site have been established to preserve this region's natural beauty.
Following the Blue Trail, the most well-known and well-travelled route. It was mapped out over the centuries by people who used it frequently to move and connected the five villages. You will learn about the spectacle of this coast and the wonderful villages in  Riomaggiore, Manarola, Corniglia, Vernazza, and Monterosso. You will spend the day in a cellar, and you can sample typical local wines and goods with a potential vineyard visit.
Overnight stay in Vernazza
4th Day: Oyster Farm Tour
In the morning we will accommodate you transfer to Porto Mirabello in La Spezia. Here you will join an excursion starting around 9 am from Porto Mirabello in La Spezia for Portovenere, aboard a former wooden fishing boat, which will take you to the stretch of sea between Portovenere and the Palmaria island where the mussel and oyster nurseries are located. There, together with the mussel farmers, you will observe how they are grown throughout the year and you will taste fresh oysters, bathed in Schiacchetrà, the raisin wine of the Cinque Terre. This combination, unlike sparkling wines usually paired, enhances the organoleptic and sapidity characteristics of the oyster. At the end of the excursion, a rich and tasty spaghetti meal on board, accompanied by a good glass of local wine and tales of local recipes, you will then return to Riomaggiore.
Dinner at the leisure time and overnight stay.
5° Day: Departure
Breakfast at the hotel, check out and departure.
Accommodation, Professional guide
Transfers – The excursions – Meals – City tax and expenses
Customer Cancellation
Day Tour and Small Group Tours:
If you cancel 3 days or more before the tour, you will receive a full refund minus the administrative expenses.
Administrative expenses are subject to change based on the total amount and number of tours booked. Please contact our team at [email protected] with any questions.
VIP Tours, Transfer Tours & Group Tours:
If you cancel more than 8 days before the tour, you will receive a full refund minus administrative fees.
From 7 to 4 days, you'll get a 50% refund.
If you cancel within three days and do not show up, you will not be refunded.
Administrative expenses are subject to change based on the total amount and number of tours booked. Please contact our team at [email protected] for any questions.
Force majeure
In the event of a cancellation due to force majeure, please notify [email protected] by email. We might issue you a voucher for the entire sum paid or depending on the agreement.
Suite Travel Cancellation
We will only cancel excursions in the event of unforeseen events beyond our control that may risk your safety. If your tour is cancelled, we will offer you alternate options such as a different day, a different trip, or a complete refund if none of the options is suitable for you.
Hi Suiters :-) I am really sorry not to have written to you before to say thank you for looking after us so well The trip went really well and your services were great. Sorry not to have written to you before – I had to go to Canada the day after I came back from Italy and only returned this week. Thank you for all the arrangements. Everything has been really great!!! Guest were amazed. Thank you for everything. Maggi
Thank you! You made my trip so smooth and worry free. Making sure that everything was perfect and easy. You were always there whenever I needed something. And so personable too.
Thank you for your professionalism in putting together our wonderful itinerary – it certainly made that part of our trip very interesting and your selection of guides was fabulous. Again thank you – we would have no hesitation in recommending you through your website to any of our friends who were planning a visit to your beautiful part of Italy
Liza O'Connor
Los Angeles
Dear Girls, That is wonderful news about the free shuttle transfers. It will be greatly appreciated by all our participants. A big thank you for your efforts obtaining this concession on our behalf and all the perfect services you have booked!
Hi Giada, First of all thank you for the services that you provided. Thank you again for taking care of the clients who did manage to go to Italy! Hope to talk soon.
You made our visit so memorable!
Hola! El grupo todo bien Takeo, genial muy simpática y agradable con todo el mundo, quedaron muy contentos con ella y yo también. Totalmente recomendable! Los hoteles Perfectos y las excursiones fenomenales! Comentaros que siempre que necesite servicios en Italia seguiré contando con vosotras, como primera opción. Un saludo y muchas gracias por todo.
Thank you for your assistance and professionalism. Our trip in Rome was very interesting and your selection of guides and activities excellent!
Kelvin Johnson
Washington DC
With Suite Travel, we got a great deal and a great experience. We made inquiries about our reservation, and they handled it very well. The offer was exceptional and included excellent inclusions. We definitely will book our future travels with SUITE TRAVEL.
First of all, I want to thank Milena for all the help she provided me with planning our trip to Italy. You have made the trip stress free. We had a great time being away from home. Again thanks
We had a wonderful week in Italy. SUITE TRAVEL was brilliant and managed the whole thing. I can't wait to go back to Italy again. Thank you, we will book again.
What a wonderful trip we were provided with by SUITE TRAVEL. Such a fabulous accommodation, friendly staff, good itinerary and beautiful destination.
{{ reviewsTotal }}
{{ options.labels.singularReviewCountLabel }}
{{ reviewsTotal }}
{{ options.labels.pluralReviewCountLabel }}
Book With Extra Flexibility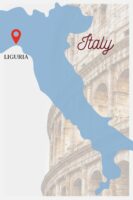 Find more inspiration with the rest of our experiences